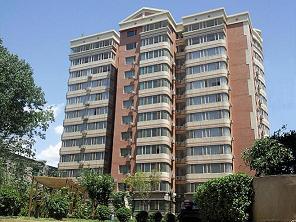 Aulympic Airportel is a hotel at the rank of four star. In form of apartment, it has a nice surrounding near the airport, which can be a good choice for travelers, either on business or on holiday trips, to stay in. As a hotel, visitors enjoy the speciality of it's location: it takes only eight munites to drive from the airport to the hotel and our guests do not have to spend too much time but only 25 kilometers from the town center. the traffic is convenient. Besides, there are varieties of vehicals in the hotel available to pick up our guests from the airport,based on the request in the reservation, free of charge.
There are 398 rooms in 5 categeries----they are : suits, four bed rooms, sunny super rooms, standerd rooms, single rooms and double-bed rooms. Guests can enjoy any kinds of rooms based on their own needs. All rooms are well equiped, finely decorrated for customers' convenience and appreciation
We have a restaurant on the second floor above the lobby where up to 240 people at a time may dine in the ethereal and clean envirenment. Our skillful cooks and chef are always eady to serve varieties of delicious cuisine.
Meeting rooms and a business centre are available for customers to sponsor commercial activities. Facilities like coffee bar, tea hall, beauty saloon, foot massage room, all creat comfortable places for visitors doing business, meeting friends, enjoying relaxation.
Our well trained and experienced staff always try to offer the best service to our guests. As a qualified modern hotel, it could be one of your best choices to stay in.
At Aulympic Airportel , every staff is always ready to give you a warm welcome.